LONGEVITYCOIN
What is LongevityCoin?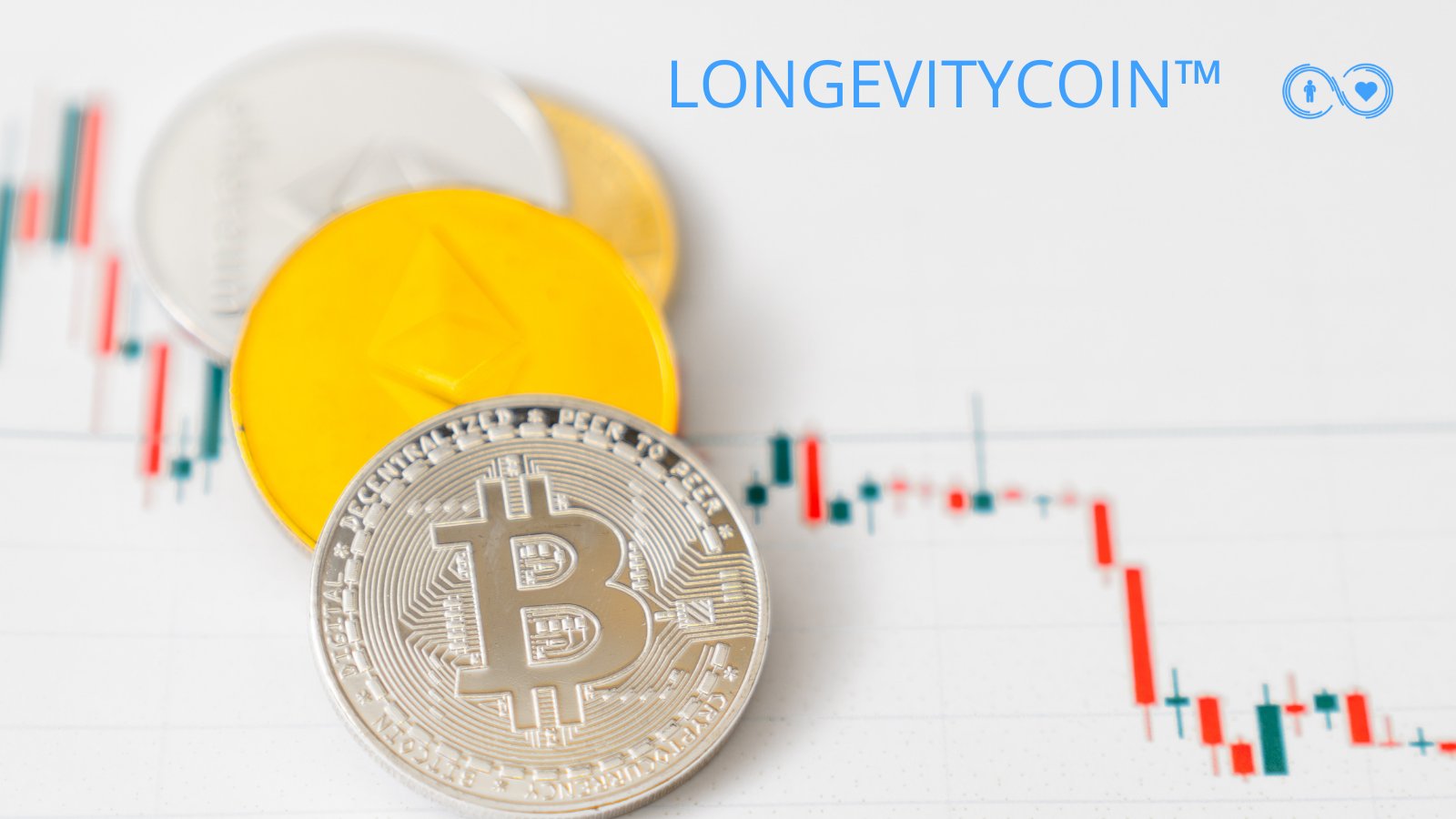 LongevityCoin
LONG - official first LongevityCoin. Developed 25 August 2021A decentralized platform to manage your own longevity & affect on humanity's Longevity, to get accessthrough longevity marketplace to latest industry achievements & participate in their developmentLongevityCoin - first Cryptocurrency with an authentic health purpose for the humanity.Will create trust & security.
Pricing&Donate
Buy LongevityCoin
Use LONG Coins
How can you use LONG coins
Longevity InTime mobile apps
Longevity Marketplace services
Longevity Scientific Resort services
Gamification part for Reaching health Milestones
Support relevant Petitions
Donate to Longevity Technologies
Who we are
Longevity InTime BioTech develops the real time technology of an online early stages Diseases diagnosis by measuring human biodata online. With a hardware, software & a Complex of devices we predict & prevent the severe diseases on the not known before Earliest stages, which can affect longevity.
The proprietary technology plans to analyze 400+ parameters of the physical state of the human body in real-time.
A network of uninhabited island hotels across the mild climate territories around the world with a focus on longevity treatments and clinical trials. Besides the traditional standard package of services with spa, beauty, cosmetology, fitness we offer evidence-based longevity treatments and participation in breakthrough longevity clinical trials. There is a bigger chance to avoid early death if you will track your health by 1000+ parameters every quarter. That's why in the first Longevity Scientific Resort, which plans to open in the Maldives by the end of 2022 - Lifetime Health Tracking included.
Proprietary methods involve: severe diseases prediction and prevention methods, structuring unstructured medical and health data, medical profiles anonymizing method, AI simulations of clinical trials.
Mobile app - AI Health Check Up.
The proprietary technology plans to analyze 400+ parameters of the physical state of the human body in real-time. In mobile app and web account, the user receives personalized risks assessment report on the current and future health state, as well as personalized recommendations aimed at improving health condition in long term period.
Gives recommendations how to bypass "hot spots", which can develop severe diseases.
Collects additional environmental & behavioral data from other user's apps, with user's Consent & gives better insights on the permanent changes of the wellbeing of the user.
shows what to do with the results, - what they mean for the user's health, in the user friendly way.
With real-time display of the daily changing parameters of a person from aggregated data received from wearables, portable bio container, AI server & the ML algorithm.
Resorts
Longevity Scientific Resort
Work, creativity & intellectual development
Evidence based deep longevity treatments(Level 1,2) & trials (Level 3)with Mild climate all Year
Social connections and Social recognition
The country's best longevity-focused facilitya Chance to become the trend setter in theworld
World Class Health Facilities
Nutrition plan designed by leading longevity Scientists▪ Fitness & spa. Standard resort Activities
Longevity clinical trials
Longevity treatments conducted by leading Scientists
Fitness & wellness activity
Family health tracking 1 month prior to visit,During the stay & lifetime after the stayusing Proprietary technology
Access only to designated customers
Proprietary Intensive Care Unit (ICU) & highend Diagnostics equipment
Paul Brite
Ceo & Founder
This is the best app for checking our BMI. This app experiences more good as it allows the user to fill his or her height, weight, blood pressure, heart rate, glucose etc in any measuring unit. I would recommend to install it.
Sara Jhonson
Designer
What I like the most about this app is how it gives you suggestion based on your weight, height and waist. It tells you how many steps you need to walk in order to lose weight. It also gives you suggestion about meal plans and gives you the amount calories you need to intake whether you want to lose weight or gain. Overall experience with this app is great. The UI could have been better. The onboarding was quicker than I expected. Highly recommend.
Jena Baker
Store Owner
Great initiative but can be more attractive and user friendly. Overall the goal which is being target to be avhieved is awesome and surely the product has the true potetntial to boost in future.
Matt Smith
Freelancer
Good app. I love the recommendations in it, I follow them every day. My weight has become stable.
John Larson
Entrepreneur
This is a unique initiative for human race longevity, looking forward for the fully developed version
Oleg Teterin
Chief Executive Officer
Frank
Product Manager
Vitaliy Kiselev
CTO
Shubham Dubey
Crypto Development Lead
F.A.Q
Frequently Asked Questions
Location:
300 Delaware Avenue, Suite 210-A
Wilmington, Delaware, USA, 19801
Email:
support@longevitycoin.org